About – Wilson Brothers Milling And Trucking Co.. Inc.
Wilson Brothers Milling And Trucking Company, Inc. – A Family Heritage, A Promising Future…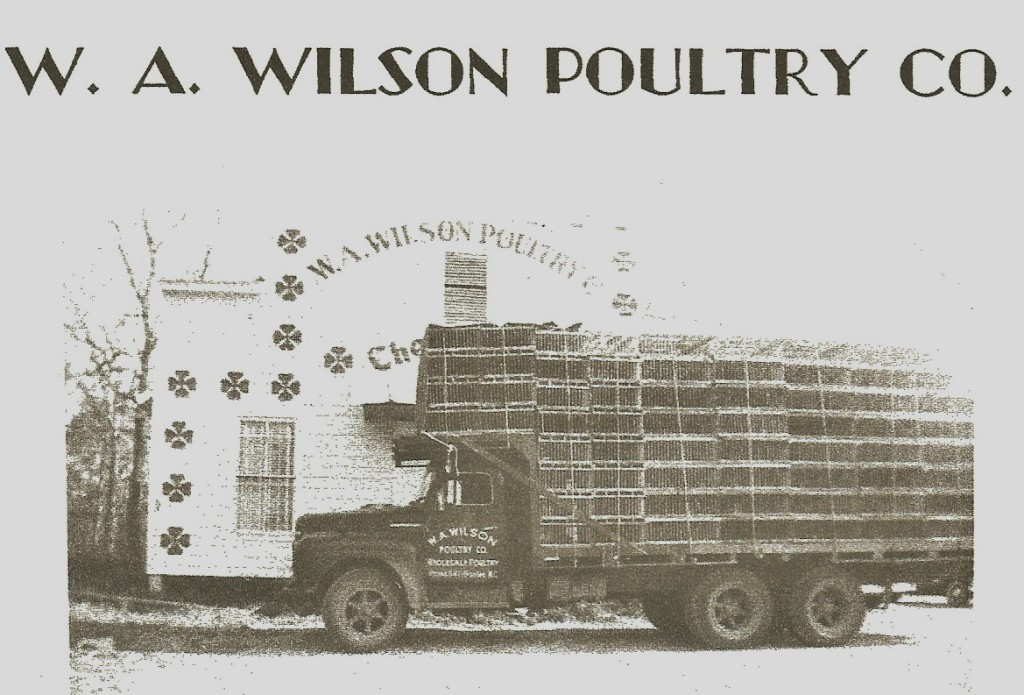 Wilson Brothers is a progressive, family-owned corporation focused on over the road trucking and transport and was established as a live poultry hauling business more than seventy years ago by Walter A. Wilson, a dynamic entrepreneur who founded his business on sound honest principals. The original company began as W.A. Wilson Poultry. His career as a businessman spanned more than three decades.
Walter's visionary approach to business led him through several operational channels as he strived to build and grow the Company. The growth and progression of Wilson Brothers did not come without challenging periods, but perseverance kept Walter moving forward to strive and build the business and endure all circumstances. Many of the decisions did prove timely and ultimately transitioned the Company with the capability of becoming what it has today.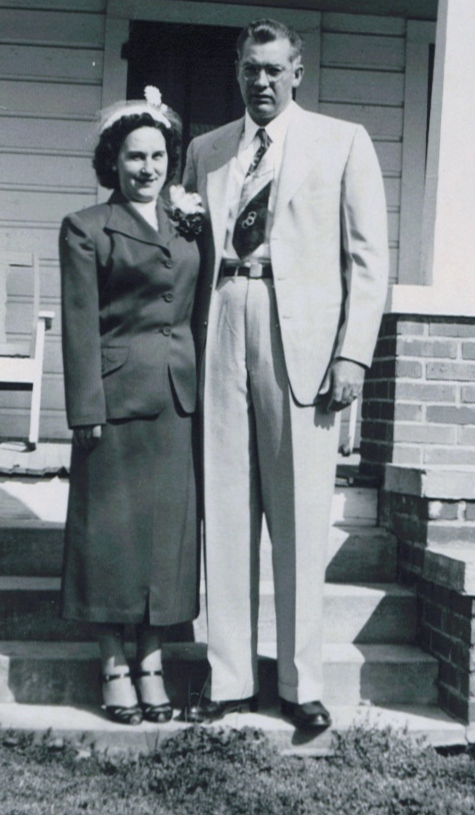 Walter And Sue Wilson
1942
Moore County, NC
WA Wilson Poultry Co.
Located in Bonlee, NC
1951 – 1957
The poultry hauling business he established in the 1940's soon expanded to include buying baby chicks and partnering with contract farmers to grow the broilers raised on bagged chicken feed purchased through Chesterfield Feeds and delivered via rail to their warehouse in Bonlee, NC.
In the late 1950's, Walter moved the company to Harper's Cross Roads, in the Bear Creek, NC Township where he built a feed mill capable of manufacturing mash and pelleted feeds. The feed mill business began as an operation for feeding the broiler chickens he was placing on contract farms.
In the 1960's, Walter turned his focus to manufacturing cattle, dairy, and swine feeds with his wife Sue and their two sons, Jimmie and Jerry, working with them. The company had then become W.A. Wilson & Sons Milling Company.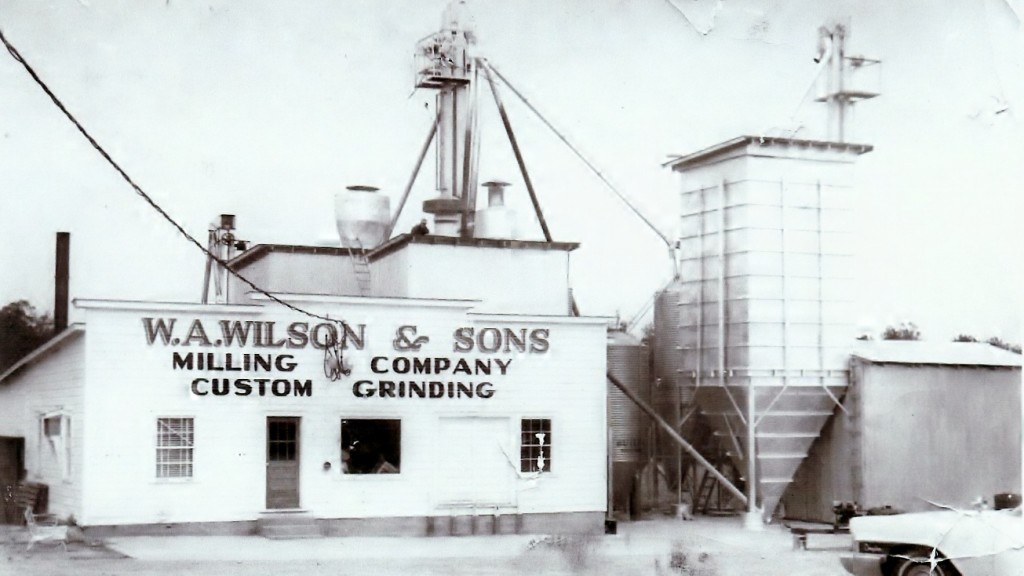 WA Wilson And Sons Milling Co., Inc. This Structure was built in 1958 when the Business was relocated to the Harper's Cross Roads Community.
This Photograph was taken in 1964.
In 1970, Walter passed away at the young age of fifty-two, and Jimmie and Jerry worked to carry the company on through a very challenging period. Unfortunately, in 1971, fire completely destroyed the business and feed mill. All equipment, inventory, and business records were lost. Jimmie and Jerry made the decision to rebuild the feed mill and reopened the business as Wilson Brothers Milling Co., Inc. It was at this point the business became incorporated.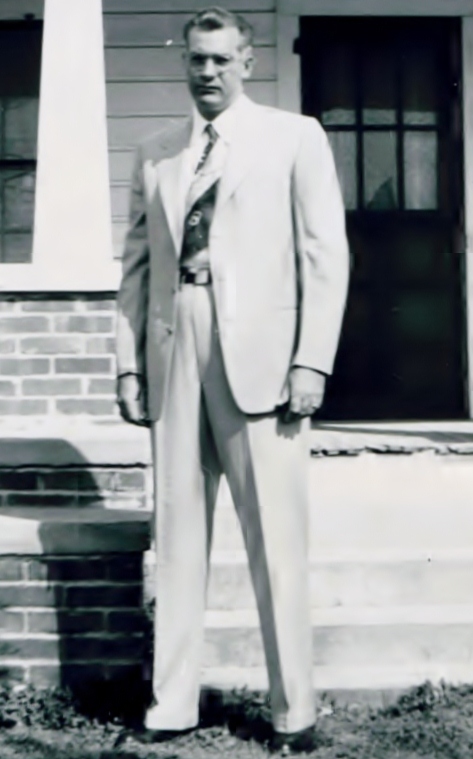 Walter Wilson
Moore County, NC
1944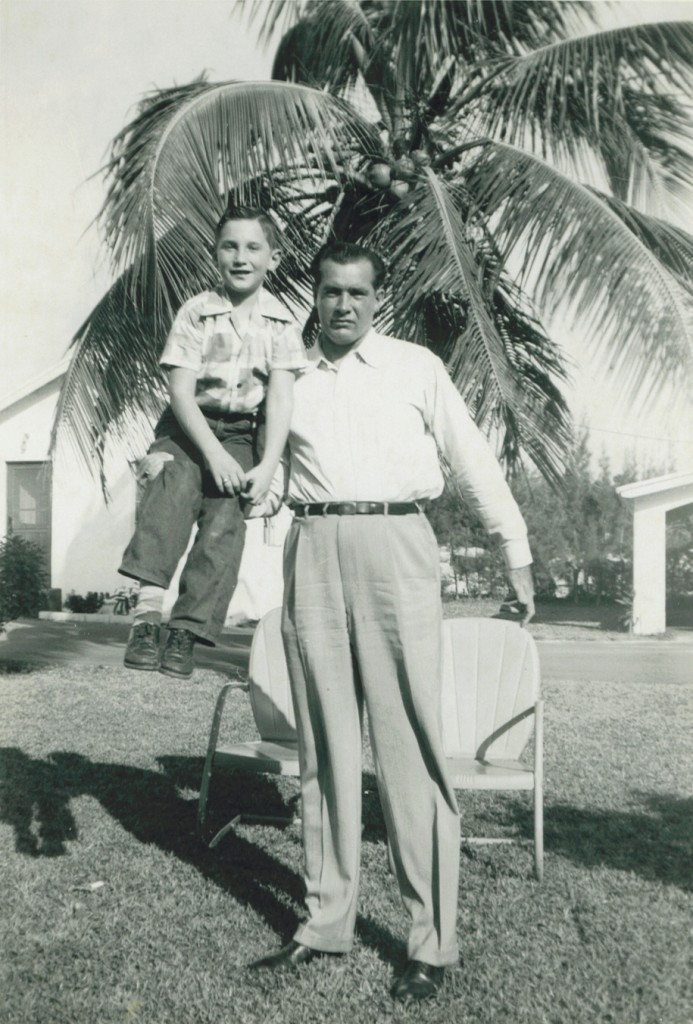 Walter Wilson And Jerry Wilson
Daytona Beach, FL
1952
The company concentrated on the dairy feed business and grew an extensive customer base for their bag feed business. Jerry became a representative for Moorman Manufacturing Company, allowing the business to sell and distribute the line of minerals, premixes, and feedstuffs offered by Moorman's.
The shift that led to the Wilson Brothers we know today occurred in the early 1990's as the interest in the commodity and finished goods transport and hauling grew. Jerry Wilson saw the promise of the trucking enterprise and decided to become a part of it. Jimmie Wilson retired from Wilson Brothers, and Jerry and wife Ann carried on with the company and focused on growing the trucking business.
Today, under the leadership of Jeff Wilson, the company is actively growing in volume and progressing forward in the trucking business. The company has the capacity to haul over 25,000,000 pounds of freight each week anywhere in the Continental United States and can haul all types of motor freight including dry goods, commodity grains, feedstuffs, refrigerated products, and liquid goods on tanker trailers.
Wilson Brothers strives for superior service to their customers and knows that delivery of all loads in a safe and timely manner is the first priority of doing business. The primary goal is to become the best company in our industry, not the largest, but second to none in first class customer service, reliability and dependability while serving all of your transport needs.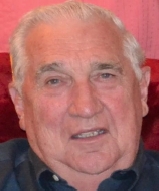 Jerry David Wilson
June 12, 1944- January 3, 2018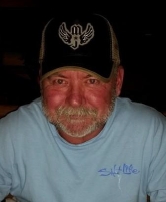 Michael Alexander Wilson
August 5, 1960 – January 3, 2018
But you, man of God, must pursue righteousness, godliness, faithfulness, love, endurance and gentleness.
1 Timothy 6:11
For obituaries, please see
http://www.joycebradychapel.com/listings